What the Bible says about light and seed
The True Light
"In him, (the Lord Jesus) was life, and that life was the light of men. The light shines in the darkness, but the darkness has not understood it. The true light that gives light to every man was coming into the world,…the world didn't recognize him."
John 1:4,9.
The Good Seed and the Weeds "
The kingdom of heaven is like a man who sowed good seeds in his field. But while everyone was sleeping, his enemy came and sowed weeds among the wheat and went away.
"
Matthew 13:24,25.

Wednesday, March 20, 2019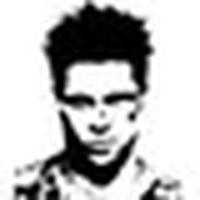 Submitted by Martin Armstrong via ArmstrongEconomics.com,
A shocking statement was made by a United Nations official
Christiana Figueres
at a news conference in Brussels.
Figueres admitted that the Global Warming conspiracy set by the U.N.'s Framework Convention on Climate Change, of which she is the executive secretary,
has a goal not of environmental activists is not to save the world from ecological calamity, but to destroy capitalism.
She said very casually:
"This is the first time in the history of mankind that we are setting ourselves the task of intentionally, within a defined period of time, to change the economic development model that has been reigning for at least 150 years, since the Industrial Revolution."
She even restated that goal ensuring it was not a mistake:
"This is probably the most difficult task we have ever given ourselves, which is to intentionally transform the economic development model for the first time in human history."
I was invited to a major political dinner in Washington with the former Chairman of Temple University since I advised the University with respect to its portfolio. We were seated at one of those round tables with ten people. Because we were invited from a university, they placed us with the heads of the various environmental groups. They assumed they were in friendly company and began speaking freely. Dick Fox, my friend, began to lead them on to get the truth behind their movement.
Lo and behold, they too admitted it was not about the environment, but to reduce population growth.
Dick then asked them, "Whose grandchild are we trying to prevent from being born? Your's or mine?
All of these movements seem to have a hidden agenda that the press helps to misrepresent all the time.
One must wonder, at what point will the press realize they are destroying their own future?
Investors.com reminds
Figueres that the only economic model in the last 150 years that has ever worked at all is capitalism. The evidence is prima facie:
From a feudal order that lasted a thousand years, produced zero growth and kept workdays long and lifespans short, the countries that have embraced free-market capitalism have enjoyed a system in which output has increased 70-fold, work days have been halved and lifespans doubled.
Posted by

Jean-Louis Mondon
at 10:28 PM
No comments:
Links to this post


Saturday, February 16, 2019
Sunday, February 10, 2019
Written and published by Jean-Louis Mondon
This story takes place on the Algerian mediteranean coast in the city of Annaba and in Constantine, my home town in the mountains.
When I was 14 years old, in August, the hottest month of the year, while on vacation at my uncle´s beach house, I suffered a heat stroke as I fell asleep on the beach at noon time when the temperature can reach 120 F. I had suffered heat strokes before, but never as severe as that one. Back home in the mountains, during the following
week, besides the usual symptoms, I experienced an altered mental state and behavior.
You have to understand a little background. At age 11, when the civil war started, I was a student at a Catholic boarding school hearing all these wonderful things about the love of God. I went to Mass everyday, early in the morning, even serving as an altar boy - at that time the service was all in Latin. I went every week to Catechism, to confession and communion after having fasted the night before and the morning.
Each following year, after Christmas, Easter and summer vacations ended, I was so happy and loooking forward to see my friends again. Instead, some of them came back with some bullet or knife wounds, some of tem didn´t come back at all, their whole families massacred in terrorist attacks on their farms. We used to go to funerals almost every month. Some of my friends were tortured. One question that we discussed a lot with my confused friends looking for real spiritual answers to the senseless life we were experiencing was: How could a loving God allow such horrific acts of violence perpetrated on innocent victims?
Already living for quite a few years with untreated depression that was exacerbated by the heat stroke, I felt incapable of telling my parents what was going on inside my head, there would be too much to tell. Until then, the only outlet for my frustration and my pent up anger was to bang my head on the walls and acting out against authority at Catholic boarding schools. All I was thinking was to end the nightmare, by releasing the prisoner from my own painful silence. Without any help from family, friends, relatives or a mental health professional to share with, after reviewing all the possible ways of ending it all, I finally went for the quickest solution.
I was holding my father´s loaded gun to my head, ready to pull the trigger when I heard the soft inner voice of God (through the Holy Spirit or an angel, I still don´t know) prompting me:

" Jean-Louis, put the gun down, as long as there is life, there is hope".
This is the single sentence which God used to save my life. He knows everything about you and is able to save you too if you find yourself in the same pit of despair.
Needless to say, I obeyed without arguing, so overwhelmed I was with the impact
of that wonderful life saving divine intervention.
What was only turmoil, self-doubt, and self-deprecation inside my hard head and my heardened heart made some room to an unexpected and quite surprising ray of hope. This was before the time I started talking to my soul!
A few days later, after recovering, life continued as usual. It didn´t get any better, in fact it got worse, but I am alive and doing well and able to tell you that there is hope and life in trusting and knowing the God of the Bible who listens, who hears, who sees and acts to rescue those like me who reached the end of the line, who face an immovable wall and cry out to him in despair.




Since then, even going through worse ordeals, I have never reached the point that I wanted to take my life.
In 1966, after I became a born again Christian, I wrote a long letter to my parents finally explaining and sharing among other things, what happened that summer on the beach and how God intervened and saved me from death and hell. Years later, as a legal immigrant to the US, he set me free from the bondage of sin, physically, mentally, emotionally and spiritually, changing me into a new man through His great mercy and amazing grace.
This is what the Lord Jesus says:
9
"So I say to you: Ask and it will be given to you; seek and you will find; knock and the door will be opened to you. 10 For everyone who asks receives; the one who seeks finds; and to the one who knocks, the door will be opened. 11 "Which of you fathers, if your son asks for[
a
]
a fish, will give him a snake instead? 12 Or if he asks for an egg, will give him a scorpion? 13 If you then, though you are evil, know how to give good gifts to your children, how much more will your Father in heaven give the Holy Spirit to those who ask Him!"
Luke 11:9-13
May the God of hope fill you with all joy and peace in believing, so that by the power of the Holy Spirit you may abound in hope.
Romans 15:13
Jean-Louis.

If you are not born again and desire to know how to be born of the Spirit to a new life in Jesus-Christ, here is a link that will help you understand the process which will help you to put your trust and know God your Heavenly Father and his Son Jesus-Christ who died for you because of his great love and care for you.

http://www.gotquestions.org/born-again.html